Home
>>
iFence™ Advantage
Aluminum Fences
|

The

iNTEGRITY

Advantage
There are very specific reasons why, in every respect, Integrity Aluminum Products™ offers its customers the best value in the industry. An Integrity™ fence is simply a better designed product, a better made product, a better looking product and a more versatile product. And we're very eager to tell you why! What good is it though, to have the best product without the best service in the industry to accompany it? We have both! In short, our products, our knowledge and our service all work to your Advantage!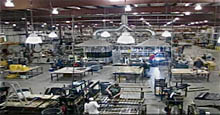 Advantage 1:
Factory-Direct Pricing!

Homeowners, contractors, and developers benefit from the formidable buying power of Integrity Aluminum Products™.
learn more!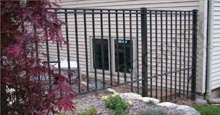 Advantage 2:
Affordable Customization Without Needless Delay

Non-conforming conditions are common to fencing, so we offer real solutions rather than panels and gates in the typical pre-determined heights and widths of inferior mass-produced knock-offs.
learn more!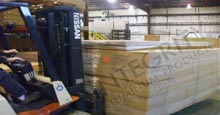 Advantage 3:
Fast and Efficient Product Delivery

Integrity™ fences are not single color, one size fits all, mass produced imports getting scratched up on warehouse shelves. Instead, your order is made with care here in the USA after you place it! Should a supplemental order become necessary, you can depend on Integrity™ to maintain this high level of efficiency.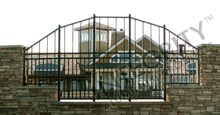 Advantage 4:
Extensive Product Selection and First Rate Quality

With several grades, dozens of styles and hundreds of variations, Integrity™ has the most extensive and exciting aluminum fence products in America!
learn more!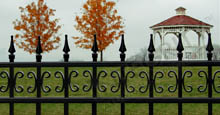 Advantage 5:
Factory-installed Features Save Time and Money

Our great selection of
optional features and accessories
are factory-installed when it works to your advantage! For instance, why buy a panel with finials loose in a box? While this is very often the case with other outfits, Integrity™ fence panels come fully assembled, with finials, circles, and butterfly scrolls factory-installed, making your installation significantly easier!
Advantage 6:
The Integrity™ SmartRail™ System

Not all horizontal rails are created equal. Integrity's™ unique SmartRail™ System, the envy of the industry, delivers unrivaled strength, beauty and versatility.
learn more!
Advantage 7:
Superior Gate Construction

Built to last, Integrity™ gates are constructed with precision using the finest aluminum extrusions in the business. First, the SmartRail™ is both screw-fastened and welded to vertical pickets and side post uprights. Next, the post uprights themselves are full-sized posts (rather than the oversized pickets offered by some companies), constructed of the beefiest wall thickness in each respective grade. After Integrity™ Aluminum gate components are welded for maximum durability, they are then
powder coated
, ensuring a beautiful, long-lasting finish through and through. Built to precise size specifications which can be customized, a multitude of features and hardware options are enumerated when you visit our
Options & Accessories
link. Whether you need a simple walk gate or a double-leaf
driveway gate
, never settle for anything less than Integrity!™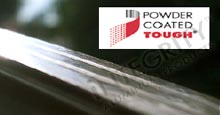 Advantage 8:
Powder Coating

All Integrity™ Aluminum fence and railing products feature an environmentally-friendly powder coated finish guaranteed to not crack, chip or peel. Available in standard Integrity™ colors as well as custom colors, powder coating is a unique finishing process that surpasses typical acrylic or baked enamel products in durability.
learn more!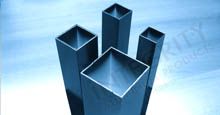 Advantage 9:
Higher Standards for Posts

Integrity™ residential and Premier™ grade posts come with a .080'' default wall thickness. Most companies use a .060'' wall thickness to keep both the price and the quality lower! This is structural inferiority without saving very much!
Thinner walls
such as .060'' wall posts are simply weaker, as shown.
learn more!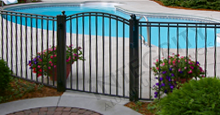 Advantage 10:
Higher Standards for Pool Fences

All standard Integrity™
pool fences
are designed to meet B.O.C.A.
pool safety
standards. This includes the gates! While some companies quote what appears to be a fantastically low price for a gate, typically their price includes inferior hardware or no hardware at all!
learn more!