Pool Fences
|

From Groundbreaking to Breathtaking!
Enjoy this pictorial anatomy of a pool project, culminating with a beautiful Integrity™ aluminum fence! Each exciting stage slowly transforms the backyard into a family resort. Aesthetically speaking, there can be no doubt that the beautiful Integrity™ fence has the final word here. There's a greater return-on-investment, however, as you shall see...
1 Let there be pool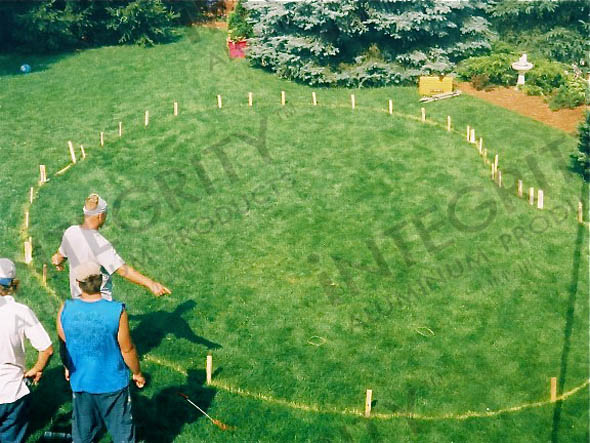 The ground is staked and ready for excavation.
2 Can you dig it?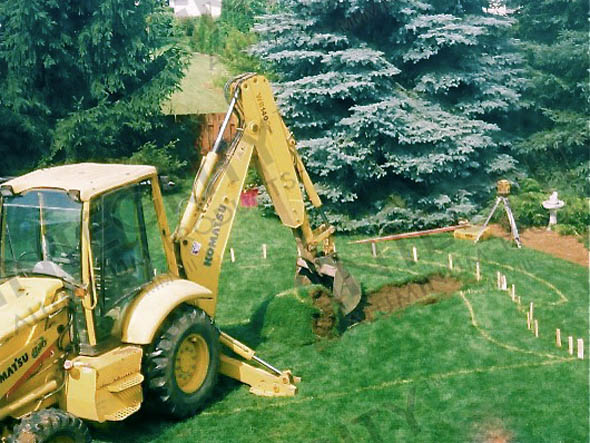 Excavation begins amidst an atmosphere of great expectations.
3 Hole in one backyard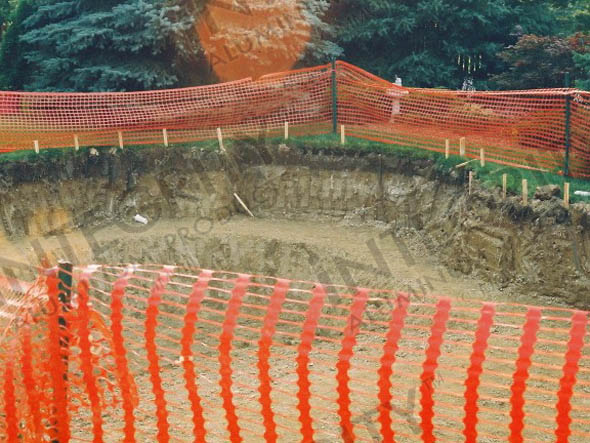 The form of the pool takes shape in the clay.
4 Working the bottom line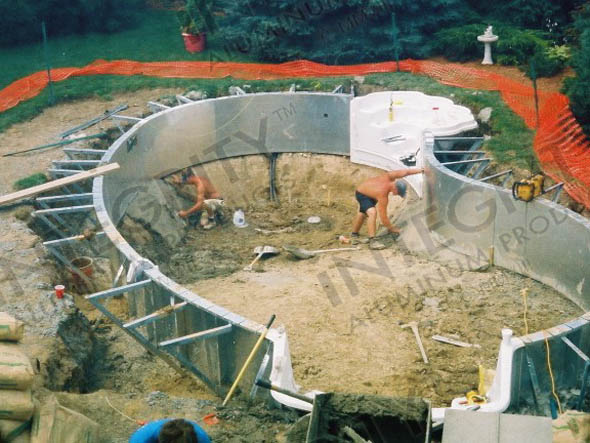 Having secured the form with concrete footings, workers begin work on the vermiculite floor.
5 Temporary beach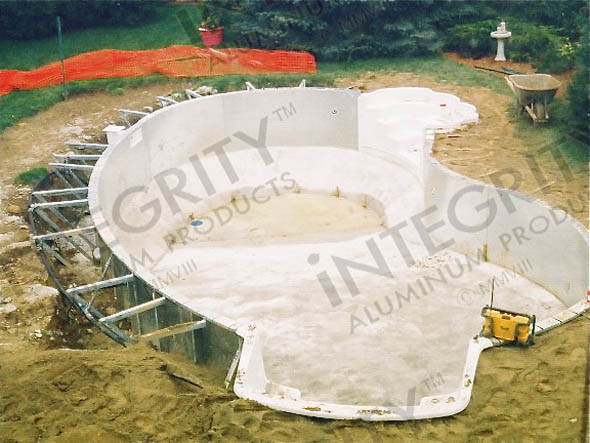 Sand is brought in to backfill the hole. The right side has been completed.
6 Settling the matter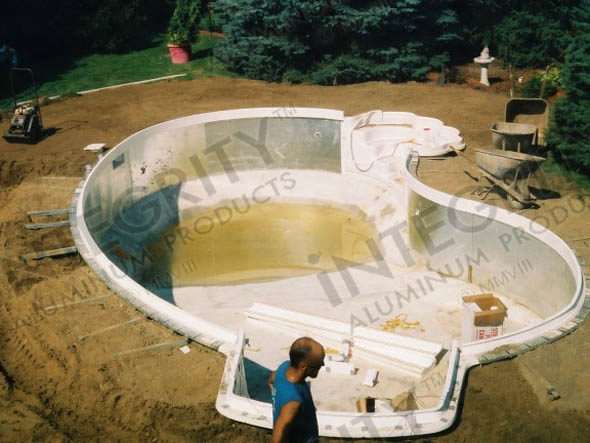 Sand must settle and be compacted before the concrete can be poured.
7 A smooth operation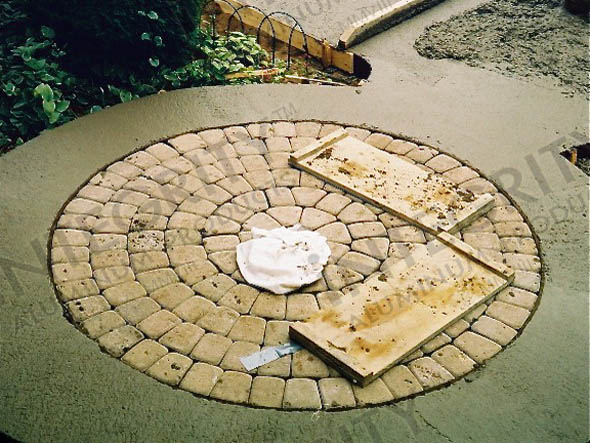 Concrete is troweled quickly, an optional texture will be applied.
8 What's new, pussycat?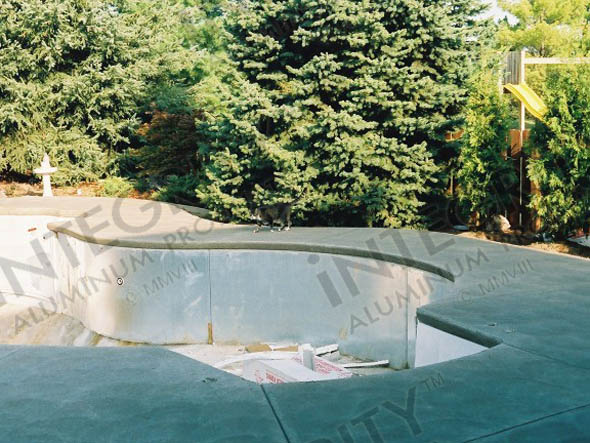 Feline examines recently set concrete. Notice the cantilever edge.
Vinyl liner is to be installed after concrete for this type of pool.
9 Sealing the matter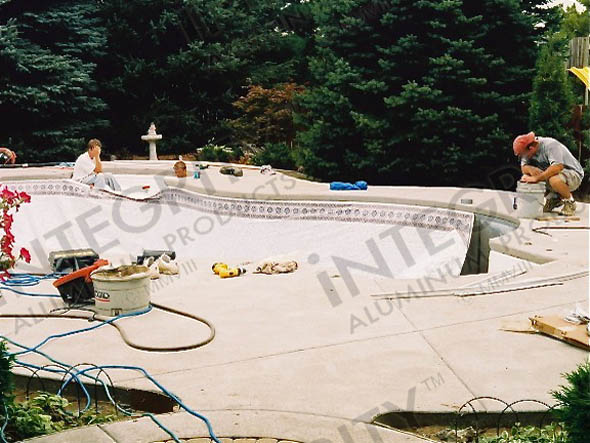 Workers installing the liner are about to cut out the steps area and seal it.
10 Things are about to get wet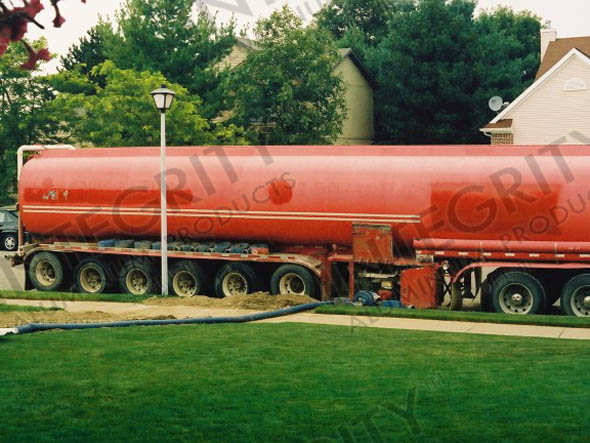 Water truck arrives to fill the pool quickly.
11 Fill'er up!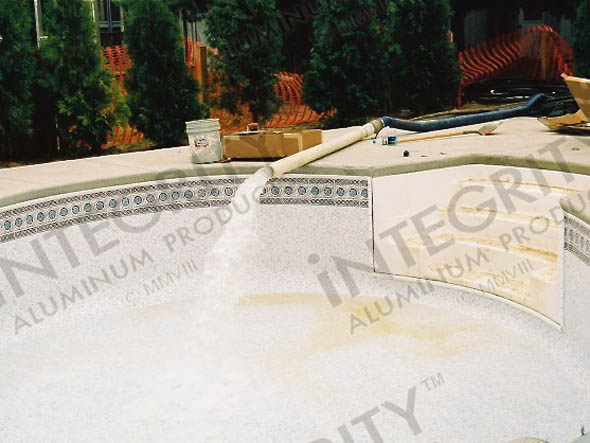 At this rate, the pool gets filled in no time.
12 Busy day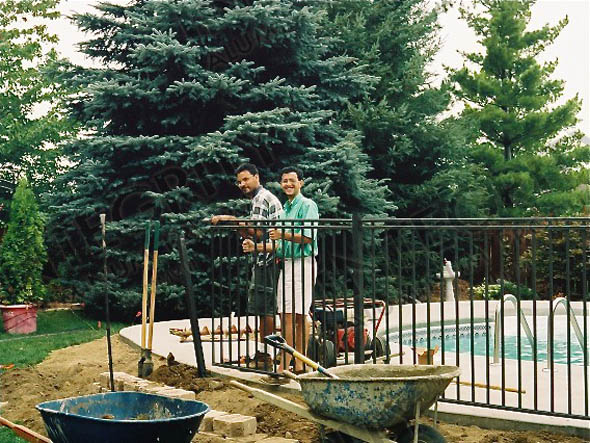 No sooner does the water truck leave do these guys begin installing the fence.
It's done the same day, slightly after dark. The site is secure.
13 It's always good to know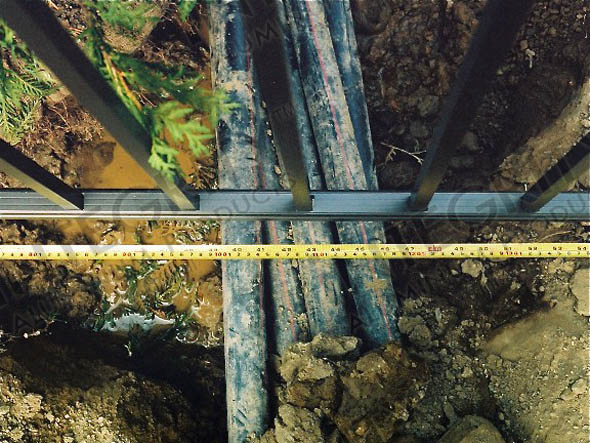 Final measurements are taken of the location of new underground pool lines.
The last of the holes are filled with dirt.
14 The last word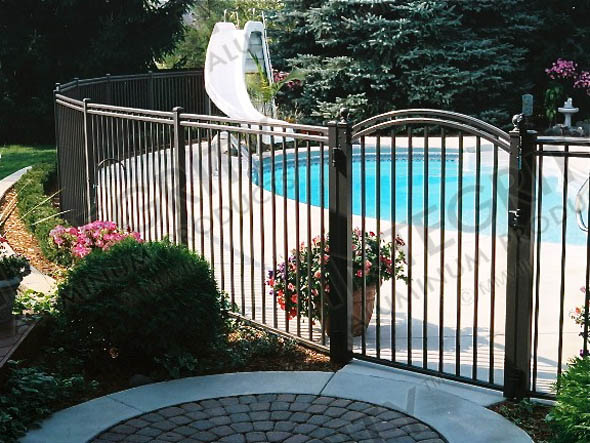 The completed Integrity™ fence is a beautiful sight to behold. Now, we're almost there.
15 Just add children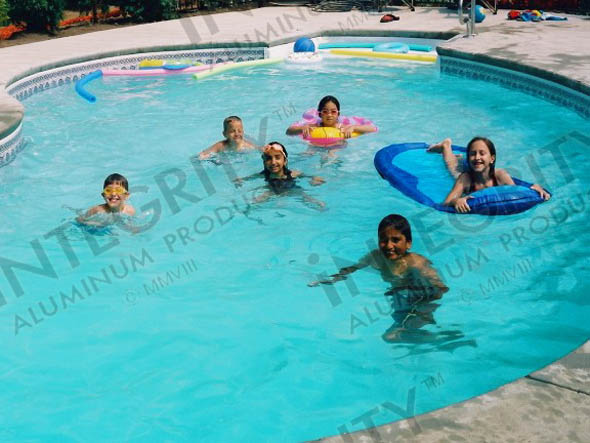 Happy memories made by these children far exceed the value of all that has been built - including the fence.
The effort was worth it. No better return-on-investment.