Aluminum Fences
|

Important Factors That Make Us Better
An Integrity™ fence is simply a better designed product, a better made product, a better looking product and a more versatile product. And we're very eager to tell you about the important factors that make us better.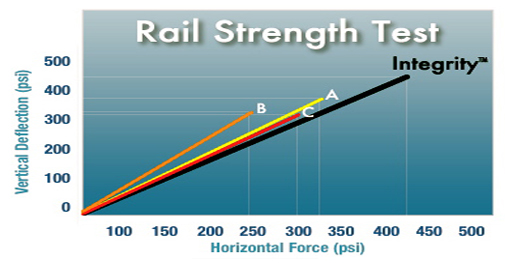 Our aluminum fences are heavier and stronger

Our posts are 33% thicker! (Typical DIY suppliers sell thin-walled .060'' posts while we supply .080'' and an even beefier .125'' for the gate posts )
Our panels are tested strong
SmartRail™, our horizontal rail is structurally superior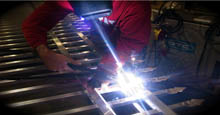 Gates are welded-tough and sized to your specs

Get your gate in the exact size you need
Get your gate to fit between existing posts or pillars
Make your gate wide enough to span an existing sidewalk
Get a stylish arch feature on any gate
Any style of fence can be made into a Driveway Gate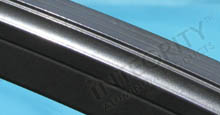 Our Aluminum fences are simply better looking

Our SmartRail™ is not only stronger but more attractive
Our ImPress Point™ spears have enhanced details
Our fence designs are innovative and stylish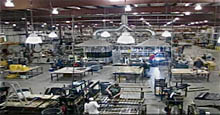 Your fence... made in the factory just for you!

Your fence is made-to-order when you order
Thousands of product options and variations available!
Our fences are made in America, not pre-manufactured in China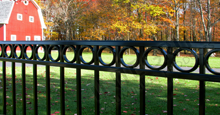 Panels can be ordered in a variety of widths

Panels are available 5', 6', or 7' wide
Save money buying only what you really need
Avoid unattractive small "patch" panels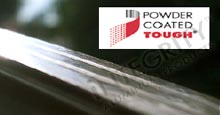 Our LifeCoat™ finish has a lifetime warranty

AAMA-2604 compliant superior powder coating
Lifetime warranty against cracking, chipping, or peeling
Our paint is tested for better UV performance
We have 9 colors to choose from
We don't charge extra for gorgeous matte finishes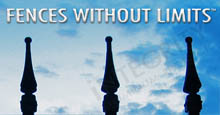 Fences without Limits™ is more than a slogan

Our Puppy Picket™ panels contain small dogs
We don't charge extra for special panels needed for steep hills (called "rackable" panels)
We can cost-effectively customize height for special circumstances such as a fence atop a wall
We can match rail positions with an existing fence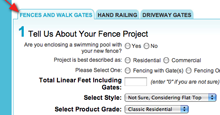 Our quotes are detailed, honest and informative

We specify what you will get for the price quoted
We endeavor to make helpful suggestions
We list options you may have overlooked
Gate hardware is always included so there are no surprises later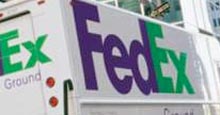 We send out FREE samples!

We want you to see what you will be buying
We know you'll notice the quality difference
We help you decide between colors
We also want to send you a brochure!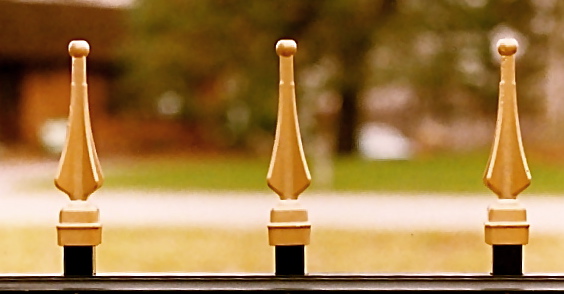 We follow the Golden Rule!

We genuinely care about you and your project!
We will go the extra mile to help you succeed!
We're always here to answer questions, even on weekends!